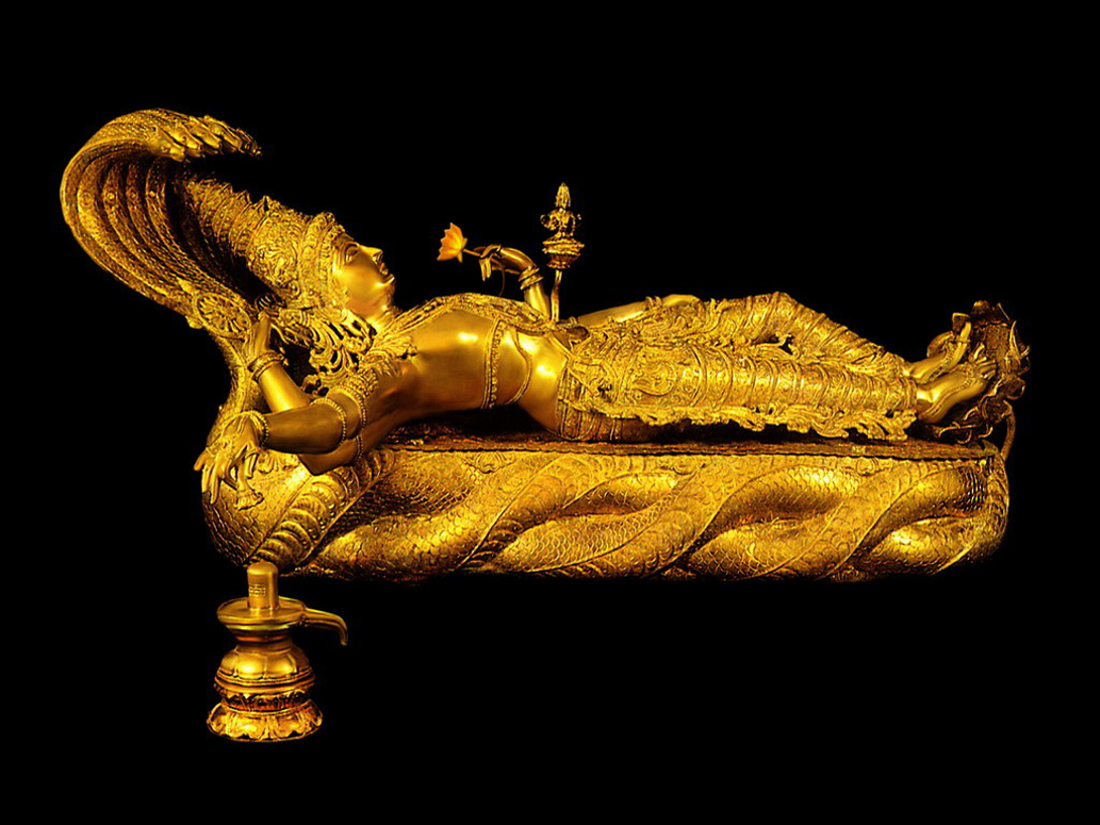 Vaikunta Ekadasi Celebrations with Akhanda Vishnu Sahasranama Parayana

m
Event Details:
12:00 PM Saturday, January 07, 2017
                           to
12:00 PM Sunday, January 08, 2017
Aarathi & Prasad
Please sign up your time slot for parayanam on line using the following link:
Vaikuntha Ekadashi is one of the important and auspicious days for Hindus. It is dedicated to Vishnu. It occurs in the Hindu calendar, in the month of Margashirsha (between December and January). When observed, it bestows liberation from the cycle of birth and death.
The significance of Vaikuntha Ekadashi is mentioned in the Padma Purana. The legend says that the Devas were unable to bear the tyranny of 'Muran', a demon, approached Shiva, who directed them to Vishnu. A battle ensued between Vishnu and the demon and Vishnu realized that a new weapon was needed to slay Muran.
In order to take rest and create a new weapon, Vishnu retired to a cave named for the goddess Haimavati in Bhadrikashrama. When Muran tried to slay Vishnu, who was sleeping, the female power that emerged from Vishnu burned Muran to ashes with her glance.
Vishnu, who was pleased, named the goddess 'Ekadashi' and asked her to claim a boon. Ekadashi, instead, beseeched Vishnu that people who observed a fast on that day should be redeemed of their sins. Vishnu thus declared that people who observed a fast on that day and worshipped Ekadashi, would attain Vaikuntha. Thus came into being the first Ekadashi, which was a Dhanurmasa Shukla Paksha Ekadashi.
Program Details (Please click here for Event Flyer)
For more information please contact:

 
Temple: 518-459-7272; Sridhara Acharya: 518-867-6998; Srinivas Sharma: 518-867-6720; Ghanashyam Sarmah: 518-313-2380; Venkatesh Cherukumalli: 518-706-7003 or [email protected]